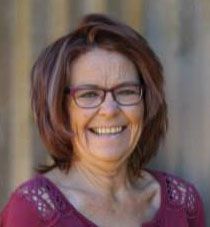 We love hearing from our Sunrun customers, and Kim is no exception! Being comfortable is more than just the temperature. It's about peace of mind. During the hot, hot summer days, Kim and her family are doing more than escaping the heat in their solar home, they're escaping the stress that come with high summer bills.
What made you decide to go solar and what was your life like before your Sunrun solar system?
My electric bills in the summer began getting to be $700-$800 a month. We have a pool and have to run the system several hours a day, not to mention that my daughters like to bring the grandkids over to swim. We also run our air conditioner many hours a day as the temperatures in our area will reach well into the 100s in July, August, and September.
It just so happened that a Sunrun rep was visiting our neighborhood, and a few of us neighbors were out front chatting. As he started to explain the program to us I became quite interested! It sounded like it could save a lot of money and save us from the stress of opening our electric bill every month!
What's been the biggest change you've seen since switching to solar?
My bills are so much lower than they used to be. I don't worry about the pool going for hours, nor do I worry about running my air conditioning. I don't stress over hearing that the electric company is requesting huge rate increases. None of that affects me anymore. Electricity has become stress free!
{ 0 comments }